Boost Your Q with the #1 Must-Have Gas Grill Accessory!
Get back the flavor you gave up for convenience with our game-changing grill flavorizer. Enjoy a natural charcoal grilled flavor like never before, right from your gas grill!
Authentic Charcoal
Grilled Flavor
100% Natural
Charcoal Chips
THE

GRILLING SYSTEM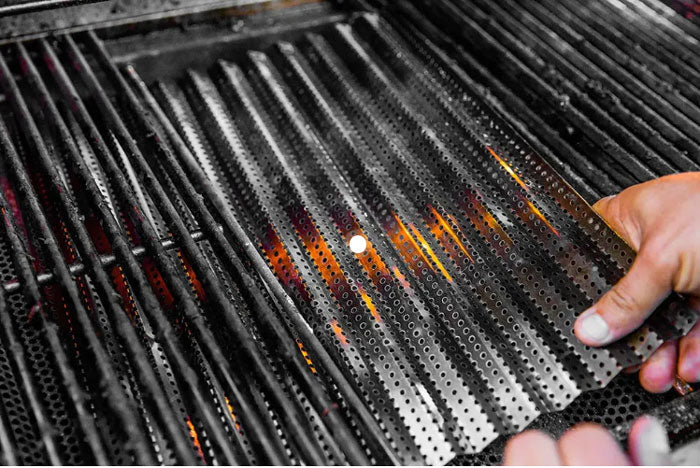 FlavrQ Grid
The FlavrQ Grid transforms ordinary gas grills into extraordinary, flavor-creating backyard grilling machines—just add our ChipCharwood®! The stainless steel Grid fits most gas grills and installs easily in seconds with no tools required.
Shop Now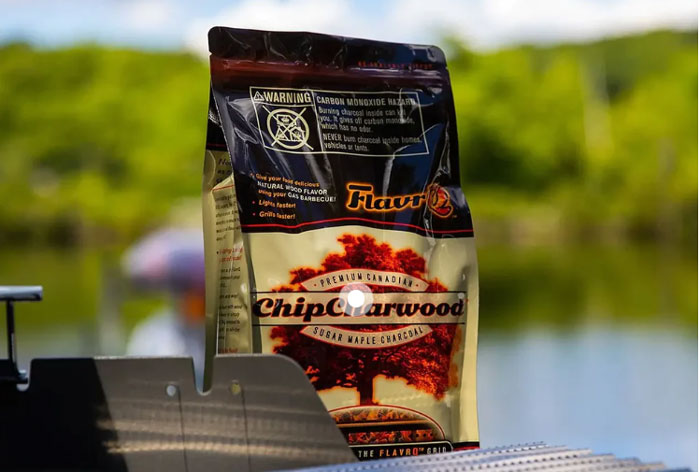 FlavrQ ChipCharwood®
All-natural and chemical-free, our ChipCharwood® grill flavorizer comes from 100% Canadian sugar maple wood. It burns hotter and cleaner, searing and sealing your food faster. The result? Juicy food with a crispy crust and appetizing grill marks!
Shop Now
FlavrQ Grilling System Starter Kit
Grill like the pros with FlavrQ gas grill accessories! The Starter Kit includes one FlavrQ Grid and two 2-lb bags of our ChipCharwood®. Ready to enjoy charcoal grilled flavor with gas grill convenience?
The Ultimate Gas Grill Accessory
Crafted by Grill Lovers for Grill Lovers
FlavrQ launched in 2022, forever changing the gas grill game. Tired of sacrificing flavor for convenience, we invented new grill accessories that deliver natural charcoal grilled flavor with no fuss or mess. Grilling enthusiasts can now enjoy the best of both worlds. Teach your old grill new tricks!
HOW IT WORKS
If you can grill, you can grill with FlavrQ gas grill accessories. Using the FlavrQ Grid and ChipCharwood® is quick, easy, and hassle-free, with no permanent modifications to your grill.

Step 1: Remove Grate
Choose where you want to place the FlavrQ Grid. Lift the grate from that location. If there are lava rocks or ceramic briquettes in your grill, remove them—they should never be used with the FlavrQ system.

Step 2: Put Grid on Radiant Bars
Place your FlavrQ Grid directly on top of your grill's radiant bars. For best results, the FlavrQ Grid's ridges and the radiant bars should be running in the same direction.

Step 3: Replace the Grate
Installing the FlavrQ Grid is that easy! Put the grate back in its original position. Get your bag of our ChipCharwood® grill flavorizer ready for the next step.

Step 4: Add FlavrQ ChipCharwood®
Spoon our ChipCharwood® through the grates and onto the FlavrQ Grid. Spread it to fit your food's shape/size. Deeper = more heat—1/2"-3/4" high is the sweet spot.

Step 5: Ignite the Grill
Ignite the grill as usual, turning the gas up to high. In a few minutes, you should see the glow and feel the heat. Highest gas level is most desirable, but be cautious not to burn food.

Step 6: Taste the Difference
Now that your FlavrQ gas grill accessories are doing their job, simply cook your food like before, but better. Savor every bite, and be ready for hungry requests for seconds!

Grill More With Less
Now, gas grilling can be just as flavorful as grilling with wood charcoal—and a whole lot faster and easier! Stop lugging those big, bulky bags of charcoal! Stop using lighter fluid! Grill more efficiently with FlavrQ.
Grilling isn't just a way to make a tasty meal. It's a way of life! The FlavrQ blog is our way to connect with the backyard BBQ community and share our expertise.
LEVEL UP YOUR GRILLING GAME
Once you experience the FlavrQ system, there's no going back. Our gas grill accessories don't just improve flavor. Its high heat cooks food faster and lets you get the perfect sear, so your food comes off the grill juicier with rich, appetizing color and flash marks. Tasting is believing!